Featured Artist | The Vibrant Wildlife Paintings of Shawndell Oliver
The bold, impressionistic work of Shawndell Oliver is striking in it's vibrancy. Her paintings are imbued with the power and wildness of the animals she depicts in them, and her love for nature is evident in the passionate portrayal's of the creatures that call her native state of Denver home.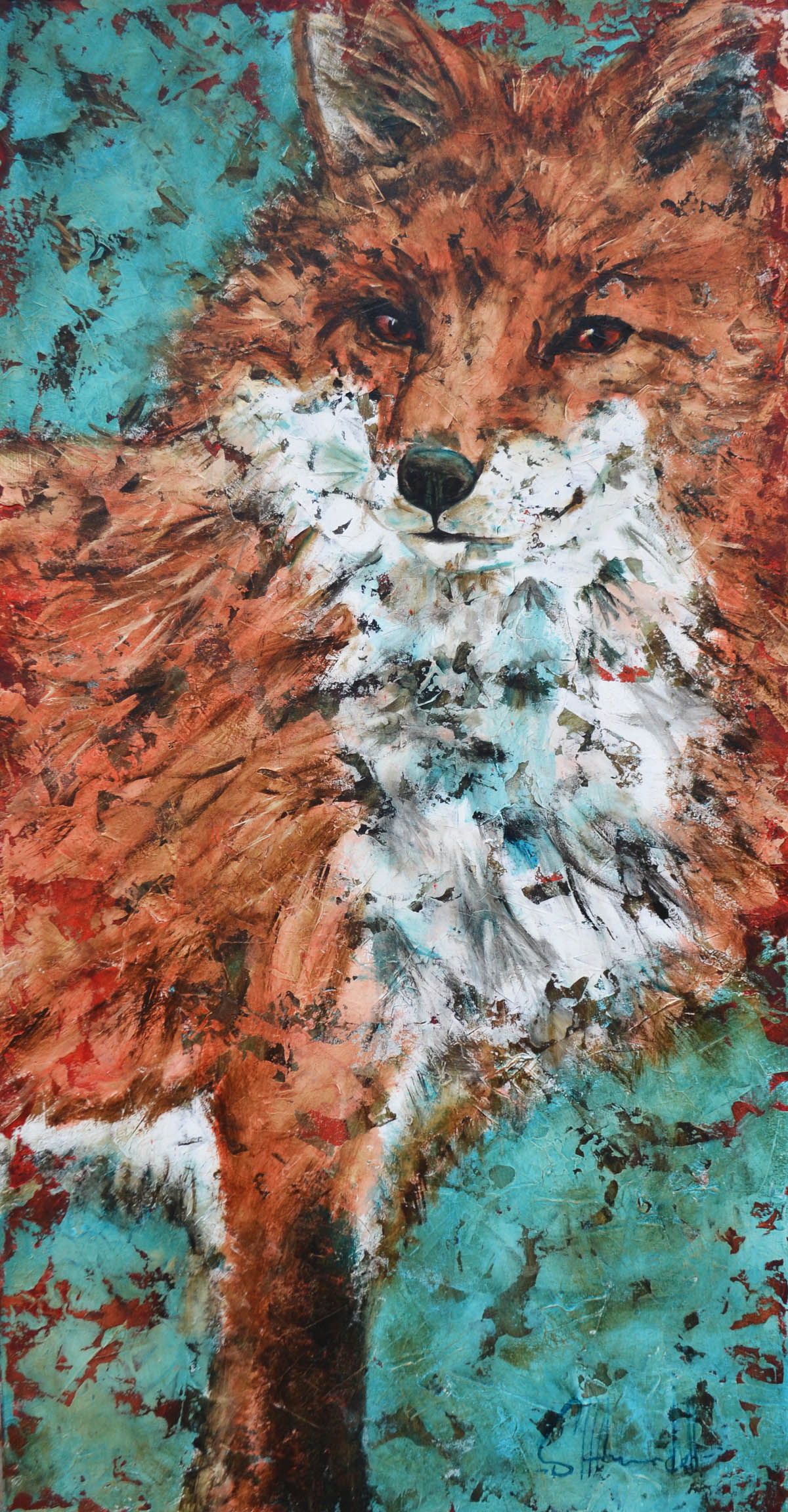 "CLEVER"
BY SHAWNDELL OLIVER
30X60" - ORIGINAL OIL ON CANVAS
SOLD
From wild stallions silhouetted against a vibrant, turquoise sky to hulking bears plunging through wild sprays of water in pursuit of a trout; her work can be peaceful or full of surging energy. The calm, bovine gaze of a buffalo peers out from one canvas, on a scale large enough that you feel you are right up alongside the animal, it's great hide steaming in the chill air.
"WOUNDED HEART"
BY SHAWNDELL OLIVER
30X60" - ORIGINAL OIL ON CANVAS
AVAILABLE EXCLUSIVELY AT PACIFIC CREST GALLERY
Her talent is undeniable and she attributes much of her creative spark to her deep connection to the natural world and the horses she grew up riding. You can learn more about Shawndell Oliver or any of our talented artists over in our Featured Artist section of the website, or stop by the gallery to view her currently available works. For all inquiries about fine art originals, prints or custom commissions, please contact the gallery and we will be happy to answer all your questions.